Drew: Jeff Conaway #39;stable
SiliconAddict
Jul 21, 11:53 AM
Yah know the interesting thing? Until now you had to compare Apple against the entire industry. e.g. Apple vs. (Dell+gateway+Sony+HP+Toshiba+Comcrap+Alienware+Falcon Computers+etx.)

Now that Apple can run Windows Oranges to oranges can be compared. Until you start talking about OS's in which case you are back to talking Apples to Oranges.

Apple migration to Intel has created a disturbance in the force.


PS- I do Dell warrantee work. I can't tell you how many people cock there head when I pull out my MBP to look at laptop pull apart manuals. And even more who start asking questions when they see I'm running Windows. Heheh. I feel like PT Barnum. :)

is this 4.8% for the quarter or 4.8% total market share? if the former, nice, but no big deal; if the latter then very big deal.

I don't even need to look at the article to know its total. Apple doesn't have the manufacturing and distribution channels to increase their market share by 4% in a quarter. Hell I don't think Dell has that kind of force either.
---
Jeff Conaway remains in
bbplayer5
Apr 22, 09:49 AM
That's completely fine with me. LTE speeds aren't really LTE speeds anyway. Even Verizon which does have the fastest LTE falls short of at least 50% of the actual LTE speeds. It's all false advertising anyway :)

I dont know of any wireless phone that could support real 4G speeds. Besides on a mobile device, do I really need more than 20mb down, 5 up? Thats already faster than my cable modem lol.
---
Drew: Jeff Conaway #39;stable
appleguy123
Apr 26, 05:34 PM
What's that supposed to mean? You're not specials but you're still special? Maybe in the sense that you both are wolves?
How could we be wolves if you are one, and there are only two?
---
Jeff Conaway#39;s overdose.
mahicantu
Apr 26, 11:00 PM
I bought an iMac April 16. If apple releases a new model May 3rd, will they pity recent buyers and allow exchange/return for the new iMac????
---
more...
Jeff Conaway: AKA Zack
trojanvillage
Apr 14, 08:20 AM
I'm an iOS dev, and this showed up on my pages. I have no idea what it means, or what this device is, I have not made an update to support a new device, and I doubt other devs have either.

Devs usually never get pre-release access to a new device.
---
Jeff Conaway: more reminiscent
briankeith513
Apr 18, 10:40 PM
Correct. Xcode is the Mac OSX development platorm, so naturally it only runs on Macs.

Ok, well, that's cool. I found a very quick and simple way to enable multi-touch gestures on a pc, without Xcode or jailbreak:

http://www.icopybot.com/blog/enable-multitouch-gestures-on-ipad-without-jailbreaking.htm

http://www.youtube.com/watch?v=uktPleZ8O8Q
---
more...
Jeff Conaway hospitalised
Snowy_River
Jul 26, 05:52 PM
...
As far as the trademark stuff goes, it is the same logic. Apple needs to protect as many derivations of the "*Pod" mark in order to make their Pod trademarks even stronger. Apple will probably never produce something with the "doPod" trademark, but any other company thinking about naming their product the "doPod" will think twice before getting into a legal battle with Apple, who has one of the most recognized digital entertainment trademarks in the world.
...

Trademarks must be able to be shown to be in use to be defensible. You cannot simply trademark any name or phrase you want. You have to demonstrate the current or intended future use of the name or phrase.

With regards to "doPod", Apple doesn't need to trademark that, as they could argue that the name of a device that was called a doPod was too similar to their, already trademarked, device called "iPod".
---
Jeff Conaway in quot;Celebrity
blacktape242
Mar 1, 10:58 AM
your idol huh.....way to reach your full potential.

sheen has gone completely mental.

"cocaine is a hell of a drug!"
---
more...
Jeff Conaway and Didi Conn
grassland
Apr 11, 06:57 PM
outport
---
Jeff Conaway, Rodney King,
I get the impression that one of the staff was videotaping and laughing along. Fortunately the older lady intervened. That was just awful. Was that hair towards the end?
---
more...
Jeff Conaway remains in
To the Taliban, Osama Bin Laden was like chuck Norris to the Americans.

Another completely misrepresented group in western media....
---
Jeff Conaway remains in
AndrewR23
Apr 12, 12:25 PM
What most people are forgetting is that if no iPhone releases in June, I, along with many others will need to purchase the extra AppleCare so my phone still has a warranty.
---
more...
Celebrities Jeff Conaway
saving107
Apr 14, 02:14 PM
Can anyone comment on the animation performance of the Iphone 4?

It hasn't been fixed.
---
Labels: Grease, Jeff Conaway,
Bose Cinemate GS Series for the Living Room Entertainment set-up.

http://images.bestbuy.com:80/BestBuy_US/images/products/9480/9480411_sa.jpg
---
more...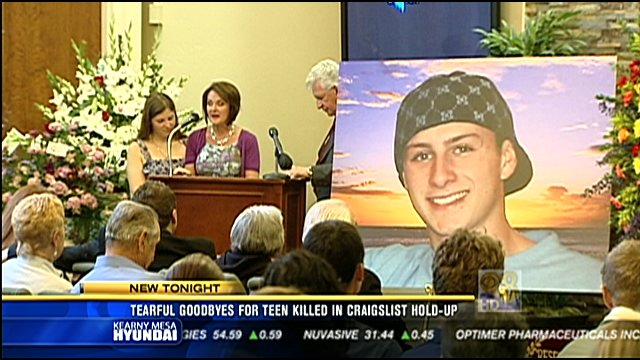 Jeff Conaway in critical
rjohnstone
Apr 22, 03:50 PM
F700, announced 2007 feb, released dec.
iPhone, announced 2007 jan, released june.

it's clear that the f700 is also a copycat....
For the love of.... it takes longer than 30 days to develop and bring a product to market.
NOBODY saw what the iPhone was going to look like prior to it's announcement/unveiling in Jan 2007.

A lot of people, including Apple, saw the design concepts from LG back in 2006.
At best, Samsung copied LG, not Apple.
---
Jeff Conaway hospitalised
quigleybc
Jul 28, 12:18 PM
Now is really the time for Apple to go all out and move in on MS....

If I were Steve, I would be cranking out products, and really pushing hard to get stuff like a full on Mac media center, next gen iPods, iPhones, iTablets ect. ect..

Just because MS is kind of in limbo right now, not really doing anything big, Gates just stepped down...now is the time to really move in on their territory.

Maybe that's exactly what they're doing, but it seems like the big product announcements have dropped off completley....the last big announcement was the Macbook, which was a no brainer...high fi ect....

Hopefully they are all going mad scientist in the Apple labs cooking something really special up, and are just going to unload them all at once....we'll see...
---
more...
Jeff Conaway Hospitalized
toddybody
Apr 13, 08:52 PM
I agree with all the folks here who say it wont sell. I mean, since everyone I know is constantly reading and posting on MR... :p
---
Source: Jeff Conaway #39;not
notjustjay
Mar 31, 11:58 AM
Someone mentioned the Windows 3.1 calendar?

http://www.sptv.demon.co.uk/calendar/calendar1.gif
---
Jeff Conaway: Instant
All I want is a real, good friend.

Me too buddy, me too. :o


But as far as material crap goes, gift cards to Lowe's and Home Depot (that's Lowe's Home Improvement for those nearby a Lowes Foods :p)
---
caspersoong
Apr 13, 05:00 AM
As long as it isn't 2011.
---
Did 9to5 Mac get this from the MacRumors forums? I think so: http://forums.macrumors.com/showthread.php?t=1142610

Lol. Rumors based on rumors based on rumors. Solid journalism, if I've ever seen it. :rolleyes:
---
trader889
Jan 26, 11:18 PM
You can't tell much about where a company is going by looking at P/E, as by definition, this is a backwards-looking statistic. All of the companies you mention are growing far more slowly than Apple, which is why their trailing P/E ratios are lower. This is sort of what you said, but it's worth clarifying that you can't necessarily compare P/E ratios between companies with vastly different growth rates.

True, that's why I like to look at the PEG Ratio (P/E to Growth). If we take the current price of 130 minus cash net of payables and receivables (approx $17 a share), you get 113 for the "enterprise" value of Apple. I'll give it a conservative $5/share earnings this year, for a P/E of 23. According to Yahoo, we have an estimate of 30% growth this year, so we are getting a PEG of less than 1 for this year. Less than 1 is cheap, HOWEVER, it doesn't mean it can't/won't get cheaper.

I'm long Apple, so I have a bias, but here are some things to think about:

1) Market is reacting to bad numbers for the ipod, supposedly bad numbers for the iphone, recession concerns etc.. Do you think Apple is not going to come out with anything new this year that can add to the bottom line?

2) Apple is opening up more new stores worldwide. I believe their average sales at the stores is about $4000/sq foot. Their first China store is opening up in Beijing this year (think Olympics). Also, despite some of the headlines about no China iphone deal, CEO of China Mobile (370 million subscribers) stated this past weekend in Davos, Switzerland "We've not started any formal negotiations with Apple. The door is open to all for discussions about fashionable phones". This pretty reiterates what Steve Jobs said. Also, let's not forget all the other countries that have no iphone deals.

3) $18 billion in cash. Let's say that this earns 2%. Comes out to about 30,000,000 a month or .03 per share in earnings just on interest. On the conference call, I think one of the analysts said that Apple is averaging about $1 billion a quarter in cash, although last quarter was killer when they added $3 billion.

4) 45% of Apple's revenues come from overseas. This will only get larger as they open more stores overseas. Unless we get a worldwide recession, overseas sales should help cushion any US slowdown. Also, all the US analysts keep coming up with their updates based upon their "channel" checks, does this include overseas channel checks? I doubt it. So be wary of what they say.

5) Personally, I think the Macbook Air was developed with Japan in mind. In previous conference calls, CFO said Japan was one of the weaker markets. As some of you may know, Japan loves small, ultraportable computers.

Feel to comment/criticize, but as one poster said, if you think Apple is finished as a company, sell. If you think the future still looks good, don't look at the price of Apple for 3 months or as Warren Buffet says, 10 years..lol.
---
It was on a slope. I used a guide line in Photoshop and rotated the original photo 0.9 degrees CCW to remove the slope. Check my photo vs. the original.

(Updated my post, not sure if you saw it)

Photoshop will enhance/correct photos when levelling so by rotating it you are distorting the image, thus making the results invalid. Its simply not possible to get an accurate result on an image you've had to distort.

Either way, this is a pointless argument/analysis as its impossible to tell without being able to physically put a few iPhones from different batches together to get a real physical comparison.
---
Liquorpuki
Feb 27, 10:35 PM
the guy's an overpaid idiot.

and at least Mel Gibson can act �

But Mel's fists can't breathe fire
---